The Ratingless Reviews Continuum
People sometimes say it's a Fool's Choice when you feel as if you only have two options. The argument about performance appraisal ratings seems to fall into that category, but there are always other options. Let's explore a few scenarios around ratings.
Read More »
HR Strategy, Culture & Technology Simplified for You
The Sierra-Cedar 2016–2017 HR Systems Survey White Paper, 19th Annual Edition, is a powerful resource for human resources departments of all sizes. Since the report is more than 100 pages, we've culled a few points that will help representatives in small– to medium–sized organizations.
Read More »
Compensation 101: Get to Know Compa-Ratios
Organizations need to find their pay sweet spot. If they pay too little, they run the risk of only attracting low-quality talent and losing their existing high-quality employees. Conversely, if they pay their employees too much, they aren't being responsible with the company's resources. Hence the need to find the sweet spot, the place where pay isn't too high and it isn't too low.
Read More »
Annual Salary Raises or One Lump Sum Payment: When to Use Each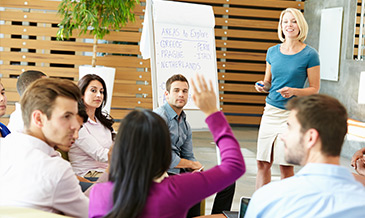 A lump sum payment is a one‐time payment an organization gives to an employee instead of a base pay increase.
Read More »
Emotional Intelligence and Company Culture
Emotional intelligence – the term alone sounds a little "touchy feely," but anyone who's worked in HR can attest to an onslaught of issues that arise from hurt feelings and bruised egos. A little understanding and objectivity can go a long way.
Read More »