HR Strategy, Culture & Technology Simplified for You
The Sierra-Cedar 2016–2017 HR Systems Survey White Paper, 19th Annual Edition, is a powerful resource for human resources departments of all sizes. Since the report is more than 100 pages, we've culled a few points that will help representatives in small– to medium–sized organizations.
Read More »
Annual Salary Raises or One Lump Sum Payment: When to Use Each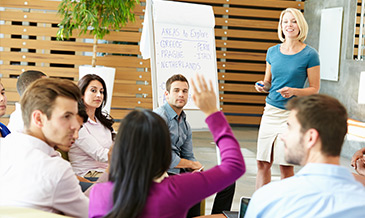 A lump sum payment is a one‐time payment an organization gives to an employee instead of a base pay increase.
Read More »
Front-line Staff Drive Credit Union Member Experience
The experience within a branch, online or mobile can build loyalty or shatter it. For credit unions, high quality member experiences start with your front-line staff. Gallup's 2013 study, "State of the American Workplace," shows 70% of employees are not engaged at work.
Read More »
Go to main navigation